Hey guys,
I've been mucking around with making insert holders for cheap ebay inserts, and so far it has worked quite well. I made a boring bar, a threading tool and a fly cutter, also tried out a indexable mill insert for a lathe tool and it stinks for chip breaking. Anyway, I want to make a dovetail cutter, countersink and deburring tools as well, but these inserts I have do not have cutting edges running the full length of the triangle.
They are TCMT110204 (TCMT 731) and are only a dollar CAD apiece, 33c per corner.
http://www.ebay.ca/itm/10Pc-TCMT1102...AAAOSw3utY6Hmu
As you can see, the chipbreaker edge is only near the corners and not continuous.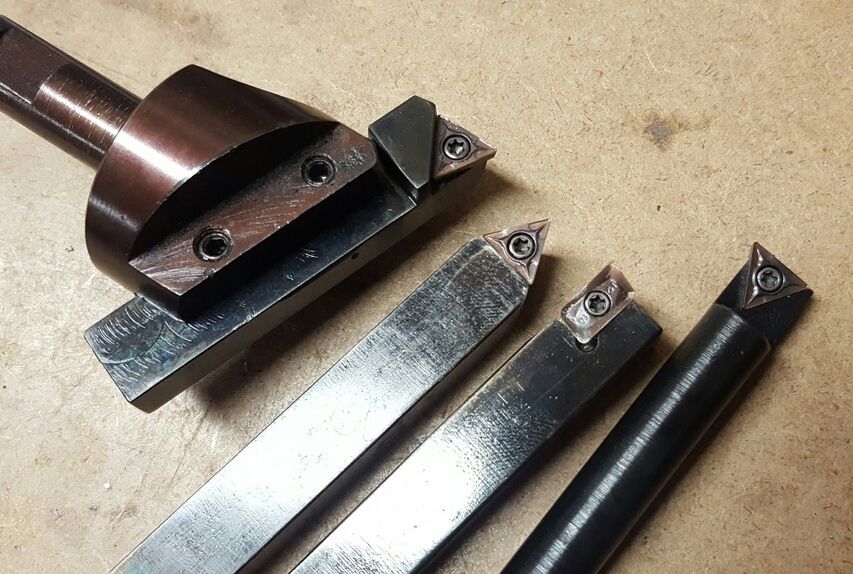 Maybe they did this because these inserts are too small to handle the forces they'd be under for a full length cut?
Has anyone found any cheap triangle inserts from china which are full-length cutting? Any other details on useful geometries that are super cheap and available from overseas?