Hey everyone.
I do a lot of electronics soldering for hobby stuff. I currently have a set of these helping hands, but i dont think they were built the best. The alligator clips always come loose from thier mounts, and the base is way too light to stay stable.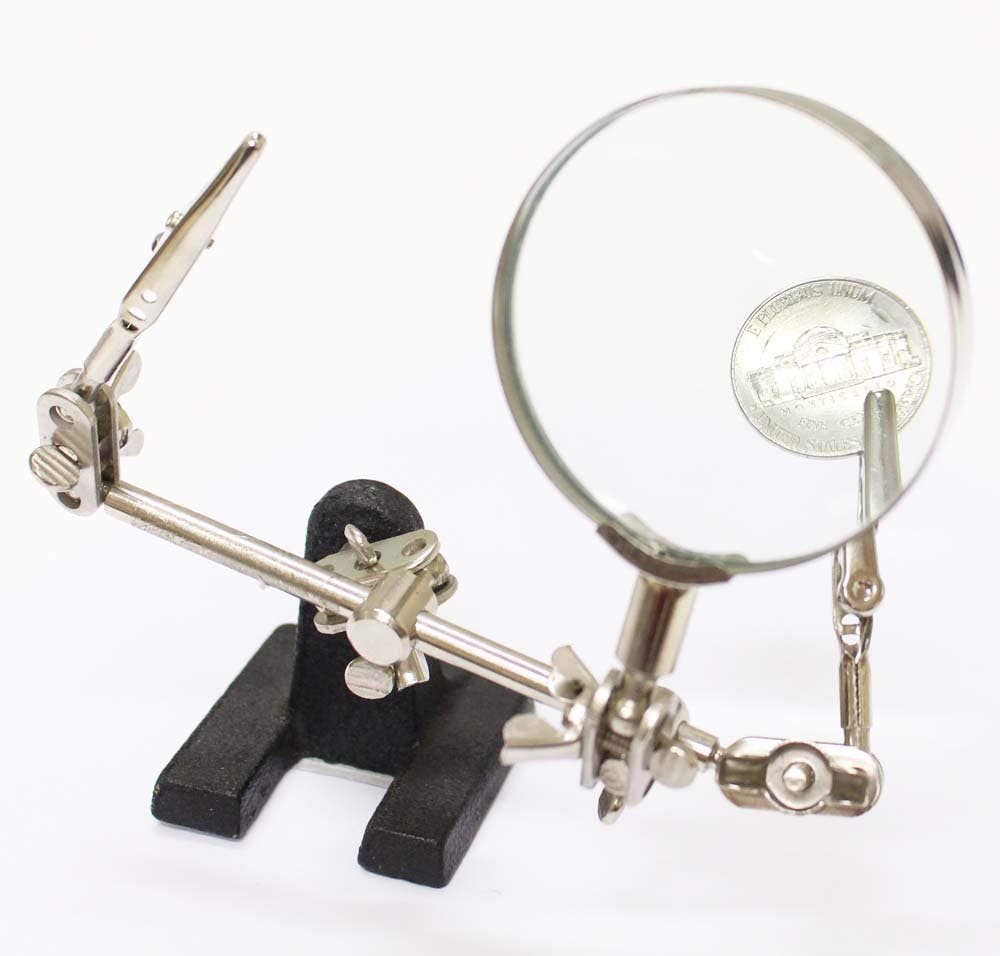 This popped into my email today, and i liked it. The price is good enough i probably couldnt make it for cheaper, but then i started to think about the details...
https://hobbyking.com/en_us/mr-jig-soldering-aid.html
I dont use most of the connectors its designed for, but it has the simple clamp on one side that would work great for the connectors i do use. The other down side i see is that its one giant heat sink. I dont see how someone would get solder to flow into brass pins in those holes like they show.
Has anyone built anything that they could share pics of, that would help inspire? Most of my soldering is to small circuit boards (under 2x3"), wire to wire, or wire to LED type connections. I kind of want something i can say i built instead of bought, but ideas are good.
Thanks