For about the past year or so, I've been rebuilding an
Anayak "Exacto" vertical mill
that was given to me last July.
After some seven months' wait just on a couple of gears to be made, I've got it almost 100% back together.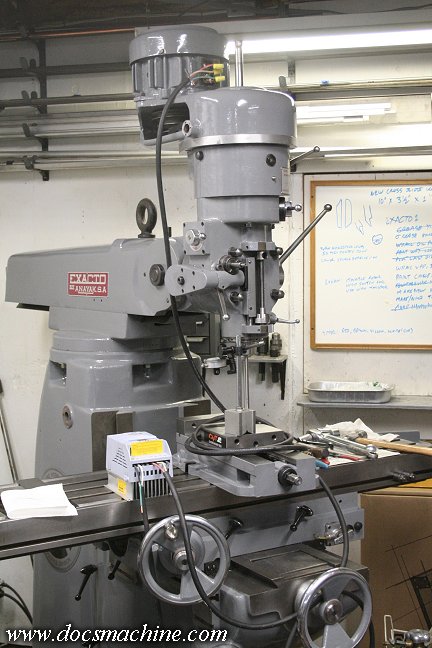 My current issue is now that I've been able to power the head, I discovered that the spindle is bent a full 15 thou out. I'll be dismantling that to see if it can be repaired in the next week or so.
But my question is, the spindle brake mechanism was entirely gone. There's a boss for it on the side of the belt cover, that had two broken-off screws in it, but that's it. No lever, no internal mechanism, no nothing. And looking at photos of other mills of this type online, the lever pivots vertically, not horizontally as on a Bridgeport.
Does anyone have any idea how that mechanism works? Or a suggestion for a homebrew mechanism that
would
work? Or better yet, can provide photos of the factory mechanism so that I can duplicate it?
And, going along with that, if I were to fabricate my own system, what would be good to use as a friction material for the contact pad? (The pulley has a cast-iron ring attached, as the wear surface.)
Doc.