This one is a rack for holding spools of welding cable along with a measuring counter and coiler.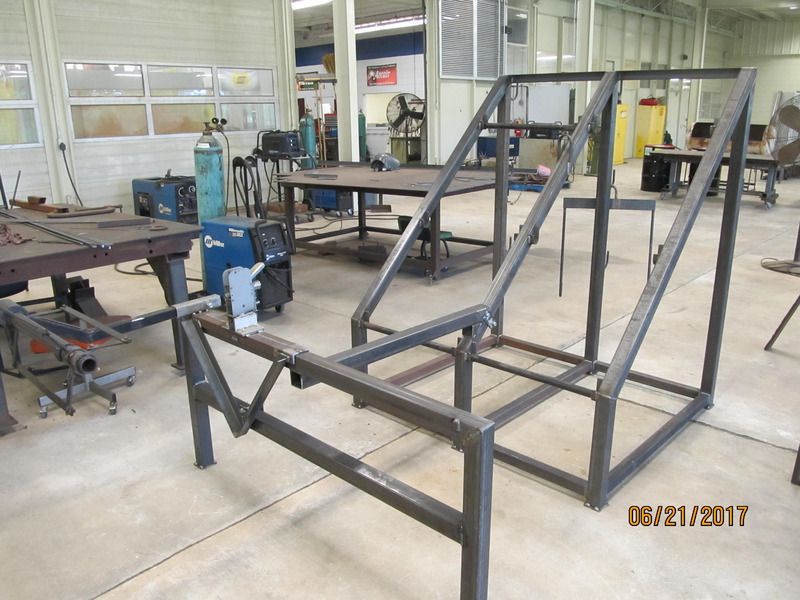 The piece that the counter and coiler are on slides across the support stand so that it lines up with spools on either side of the rack.
There is also a fixture for handling the spools of wire. It's hanging on the back of the rack.