I got a piece of Teflon plate and a teflon rod for rolling epoxy putty into thin sheets. The idea was to do this without adding talcum powder, which prevents it from sticking. The idea didn't work. It sticks. I'm wondering if the surface of the Teflon is contributing to this. It has very fine, shallow lines in the surface, like it was cut with a very fine saw (I guess, anyway. It doesn't look milled).
Can it be machined to a smooth finish? It's an inch thick, FWIW.
Thanks. Lee
BTW the application is for model building. Yesterday's experiment was for adding "Zimmerit" anti-magnetic coating to a 1/35 King Tiger tank. Rolled the putty into a sheet, added it to the tank, then used a paint bottle lid to roll the pattern into the putty.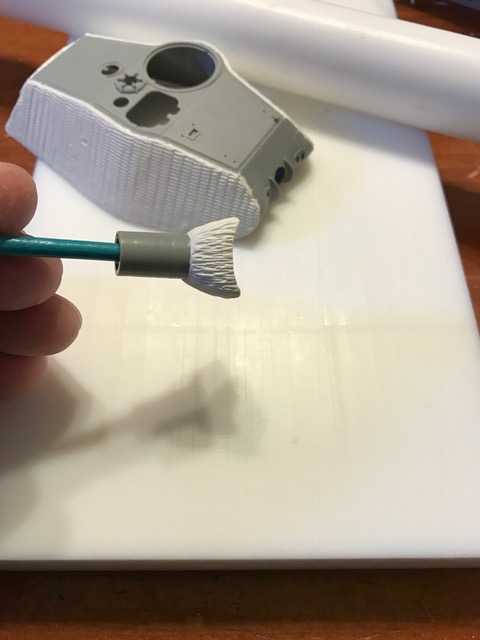 I figure it turned out alright for a first effort.