OK, so I went to a local auctioneer's "Yard Auction" yesterday, and I just simply could not restrain myself. I bought this Di Acro #3 bender, on the original stand: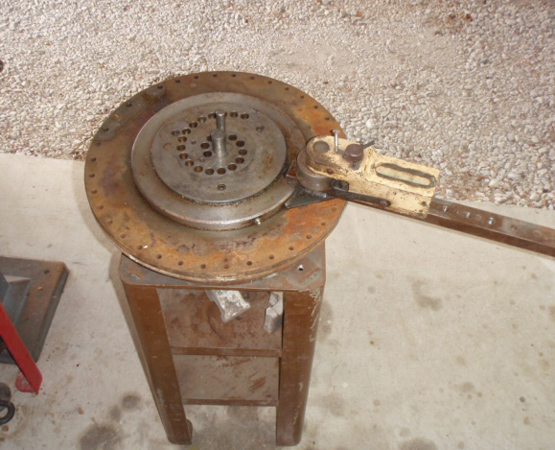 And it came with some tooling: 4 radius collars, 2 follow blocks, forming nose, angle gauge, extension handle and Quick Lok material clamp.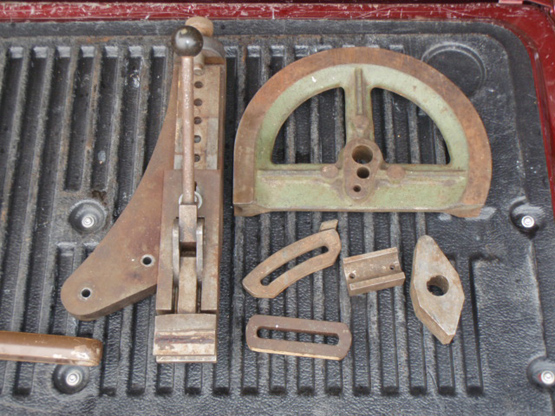 This is a very low mileage piece...it had been in a boat repair shop for ?? years, and for only the past couple of weeks had sat outside, picked up some flash rust but had not been rained on.
Not bad for $130.92!
Yeah, that's right, I hauled all of this off for $130.92.
If you're looking off toward Texas, you can probably see me smiling.