So the Battle Shaper is clean, green, and in place. I've done some surfacing with it, cleaning off the mill scale of some cast iron bars to make straightedges, etc. Then I began to notice a *CLANK*. I don't know if it's been there the whole time and I just noticed it of late, or if it has developed the clank.
I've looked for the source of the clank. I can't find any gibs that are loose, any gears that are loose, etc. I have watched the works on the inside and I can't see any sudden resetting or shifting. The one part I can't see is where the yoke connects to the pin on the ram.
Anyway, I thought I'd enlist the help of the hive-mind. To this end I've made a 2 minute video showing the Battle Shaper in action with and without *clank* Don't worry, this isn't "click bait" - I have not monetized anything, I have 6 subscribers, and I don't put up videos often enough to make it worth your time to subscribe.
I just can't think of any other way to describe the problem better than letting you see and hear it.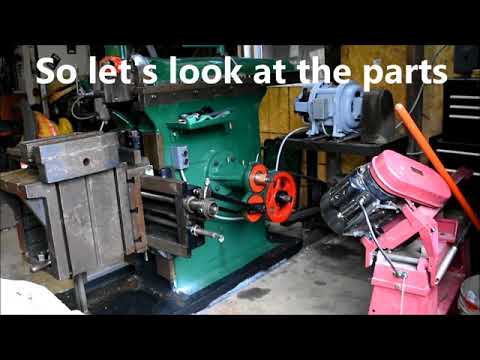 Thanks in advance for your help.