Slow day at work so I've made some progress.
Turned the vise screw to move the shoulder 4.3mm back to give clearance for the needle bearing.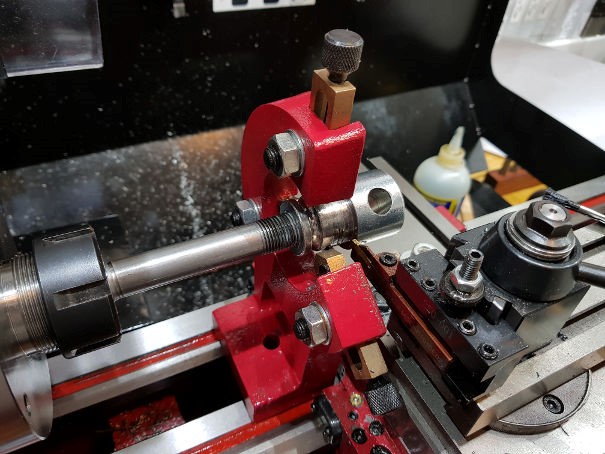 I know the steady isn't screwed down or adjusted properly. Truth be told, I'd already cleaned up and taken it off when I decided I ought to take a picture!
Bored the hole out on the mill. How do you make sure the hole is big enough to take a 13mm bar? Easy, raise the quill up and slot one in, right? No. Quill won't go that high on account of the good but daft vise I bought back at the beginning when I was convinced I'd need swivel and tilt....never have. Also, haven't got the bar yet. How big is a 13mm hardened ball bearing? Exactly 13.00mm - a pleasant surprise! Dropped it in the hole and when it fell through, the hole was the right size!
Needle bearing in place and greased up. Mmmm, a lovely shade of green!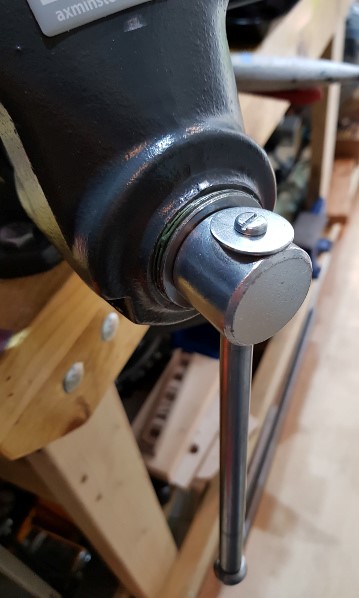 You can see I got fed up of the handle falling off while I was trying to get stuff done!
I've commented a few times that I just don't have the room for <some other tool I want/need>. Just to give you an idea, this is my workshop....all of it.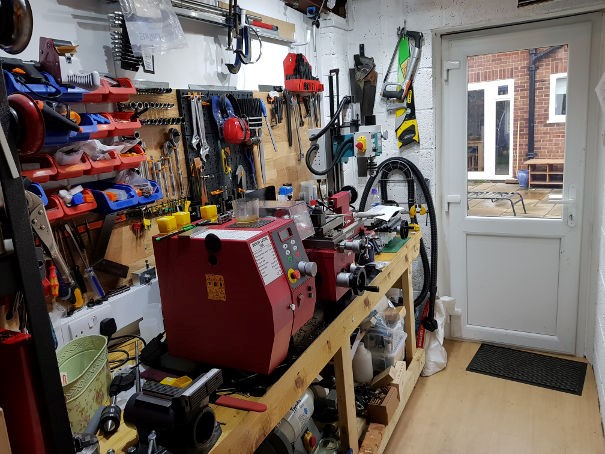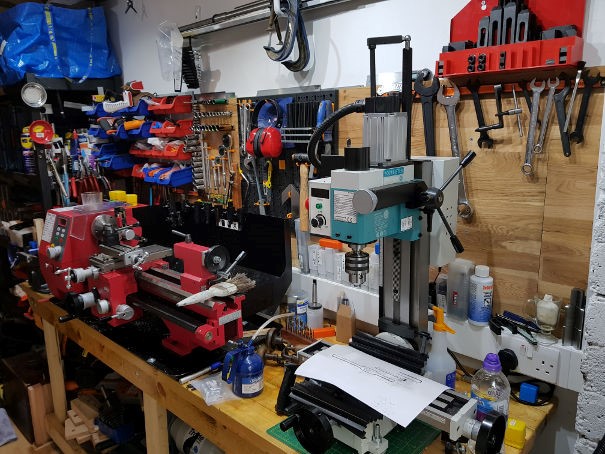 Bar stock supplier next up.