I recently purchased an estate lot of equipment for making lead bullets. It consists of a punch press that feeds and cuts lead wire making cores, and a cold heading machine that makes the cores into swaged bullets.
The sellers of course didn't know a ton about the equipment, but they were convinced that the 2 machines I got were the only machines he had for making the bullets. I was convinced that there was another machine missing from the lot, but I couldn't explain the machine other than describing what it does.
I picked up the machines and tooling, and transported them back to my shop, but while I was there, I looked around to see if I could find the machine he was using to knurl the lead bullets (to hold lube) but I couldn't find it in the shop. I might well have overlooked it, as I'm not sure what kind of machine was adapted to the process, and there were a ton of old machines in the shop. But nothing that stood out to me. I know that some equipment had already been sold off (possibly scrapped) so there's a possibility the machine just wasn't there.
What I do have are the knurling wheels, and the shuttles from the machine (or at least an assortment of them). The knurling dies are about 1.25" diameter and about 2" high. Some of the wheels are only knurled for a short section (like pictured) and some are knurled for the full height. The shuttles have spring loaded toggle arms with an attachment hole at the end (obscured by shadow in the photo). The shuttles are about .75" wide and 1" tall.
Can you identify what kind of machine these would be used on or adapted to? My google-fu has proven insufficient on this one.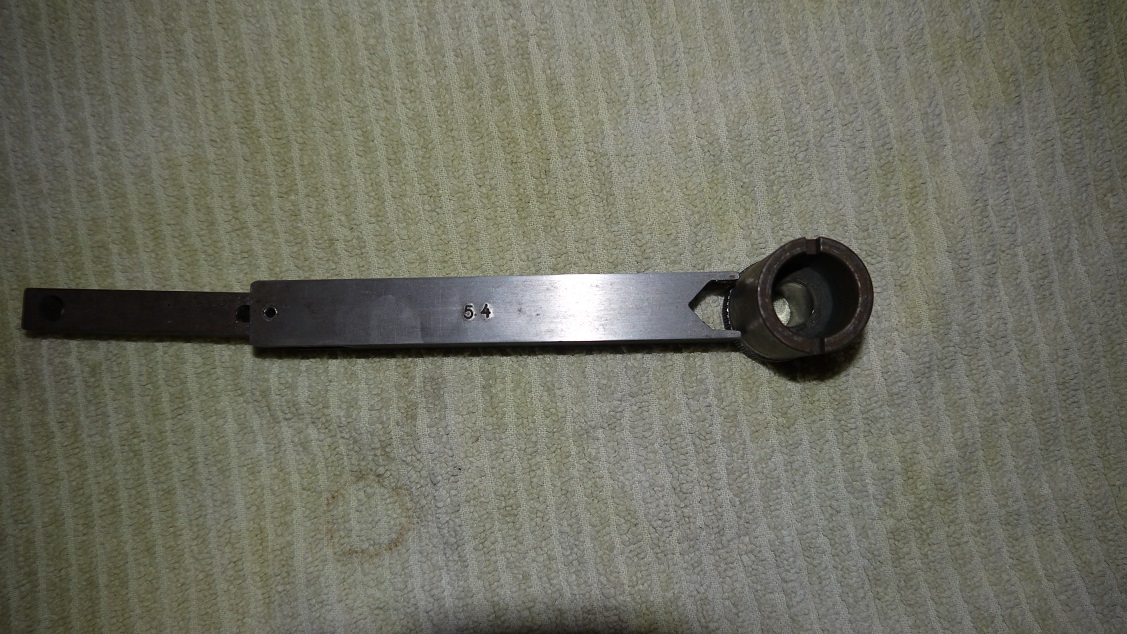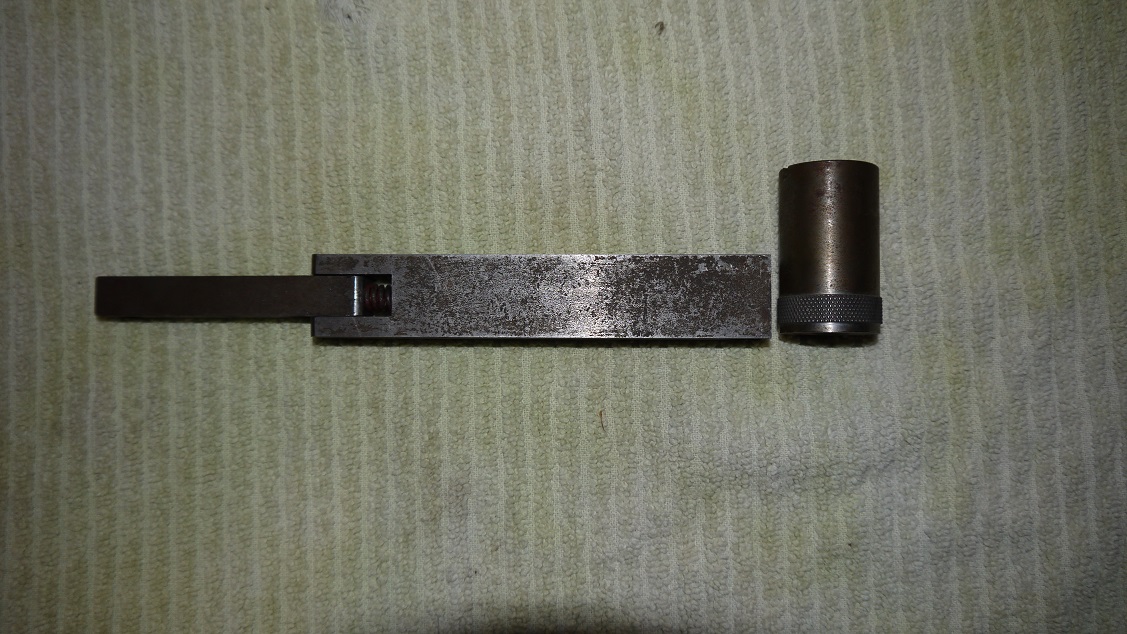 Thanks guys!