I got a small used cnc mill a year or 2 ago and have not had a chance to go through it and fix it up. The ways (sliding surfaces) look really good - but most everything else needs a little TLC. (ball nut mounts not parallel to the slides and such)
The mill is torn down to its individual parts and being gone through. Currently working on the Z axis slide. Again - the sliding surfaces look great - but the mating surfaces are a bit off.
What to do.. Mount it on the big mill of course!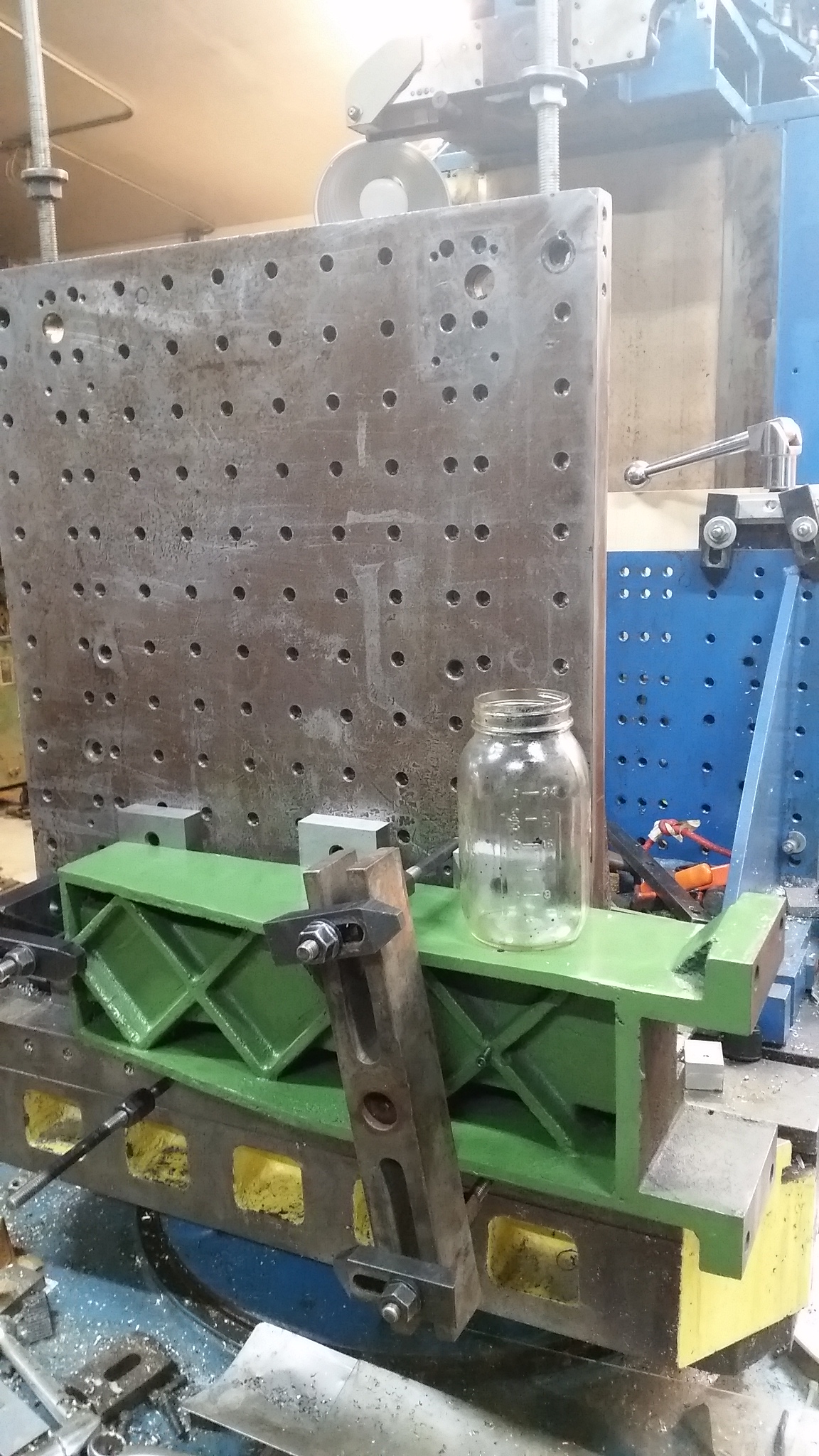 Using some ground rod/123 blocks to make sure the ways are parallel and perpendicular to the K&T.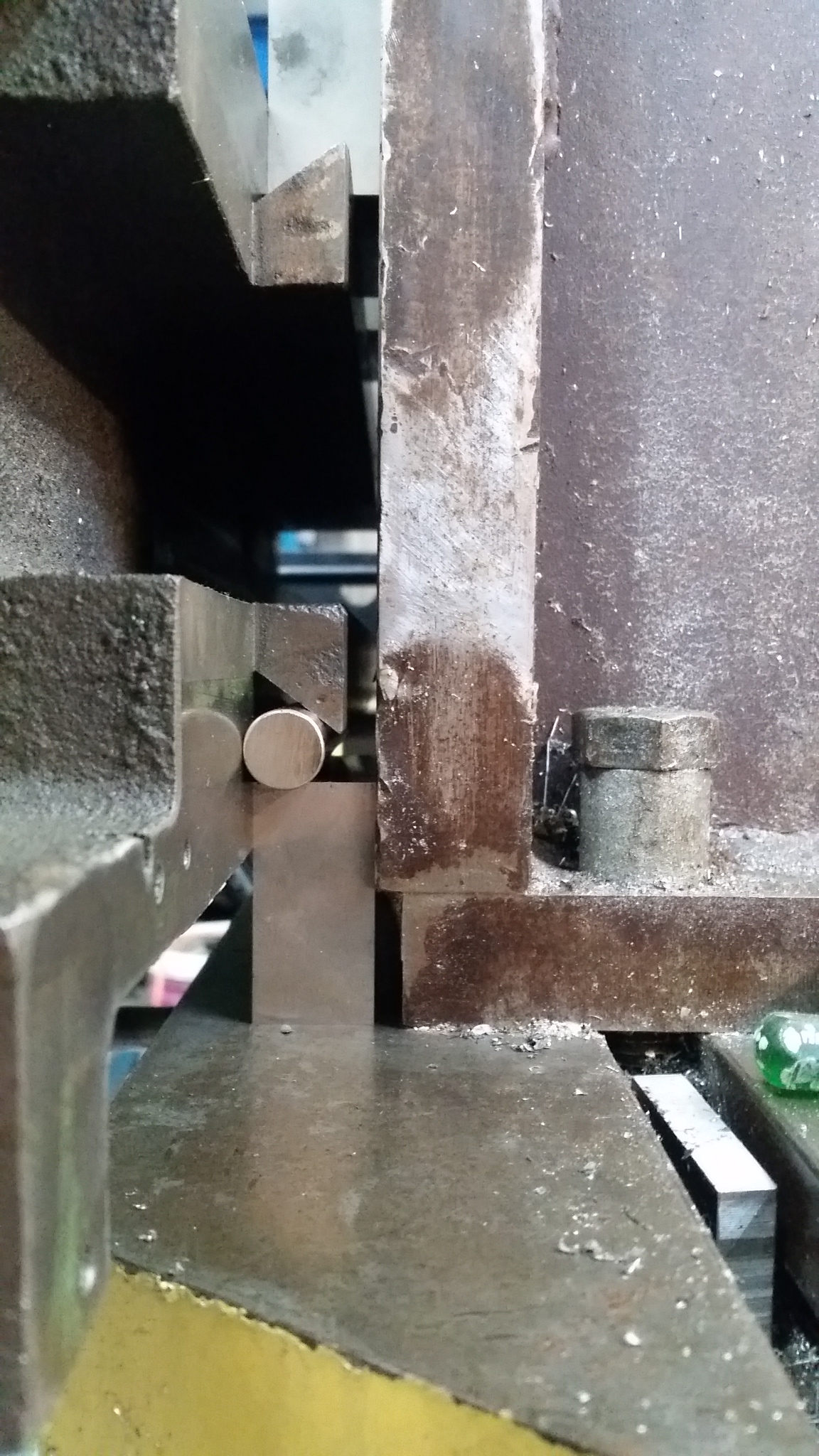 True up the mounting surfaces... (took off about .002")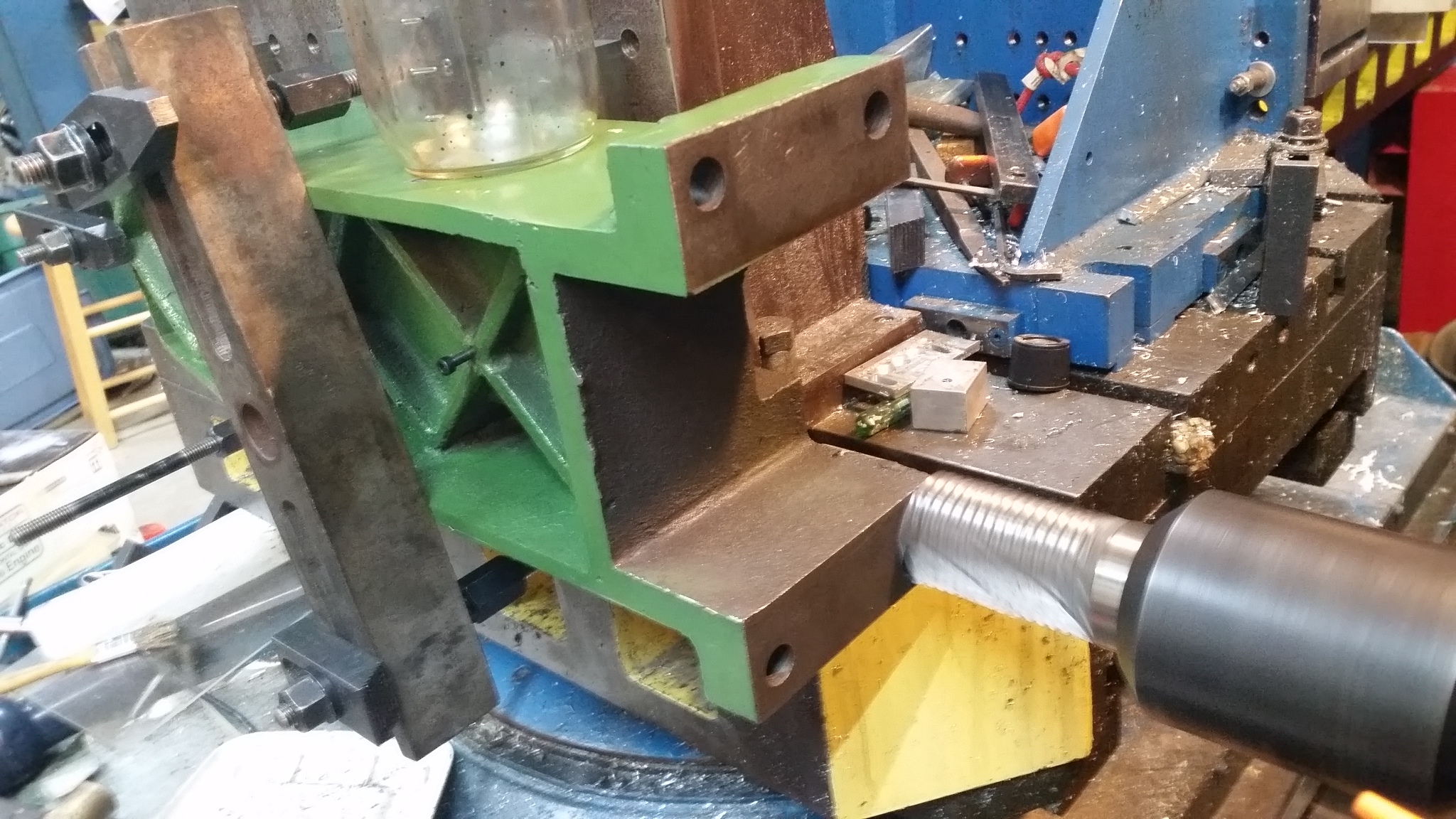 And done..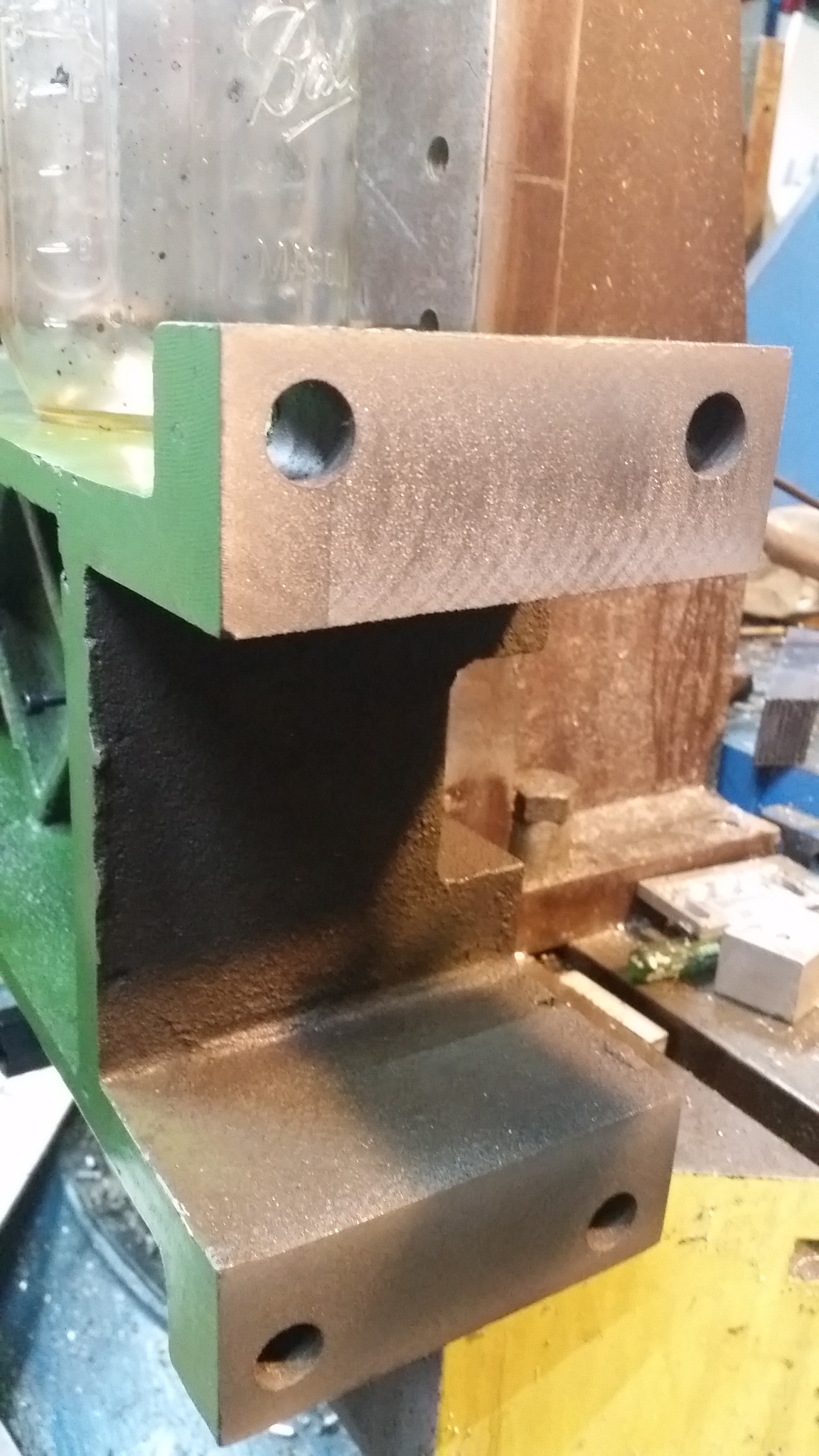 Things to do yet on the Z axis column..
- mill the relief for the ball screw nut further. (go into the more later)
- mill the mounting holes so they are symetrical. (they are all over the place.)
- mill some line up edges for mounting to the base. (I am adding a 4 inch riser block so there is more space between the spindle and the table)
I think that is it for now.