After seeing one of the techs in our shop use a "Bolt Buster" portable induction heater to heat some corroded & seized 21mm nuts to red hot in under a minute, I decided to look around & ended up getting one of these widgets:
https://www.amazon.com/s?k=fosa+1800...ref=nb_sb_noss
The shop threw out 2 battery chargers last week so I snatched 'em up. I haven't stripped them down yet to look at the transformers but the specs look like the available power should be in the ballpark without dropping a bundle on a commercial PS. They are identical chargers & both have dead digital control/display boards. The transformers should be identical and still good since there was no magic smoke or smell when the chargers died.
Here's the spec label: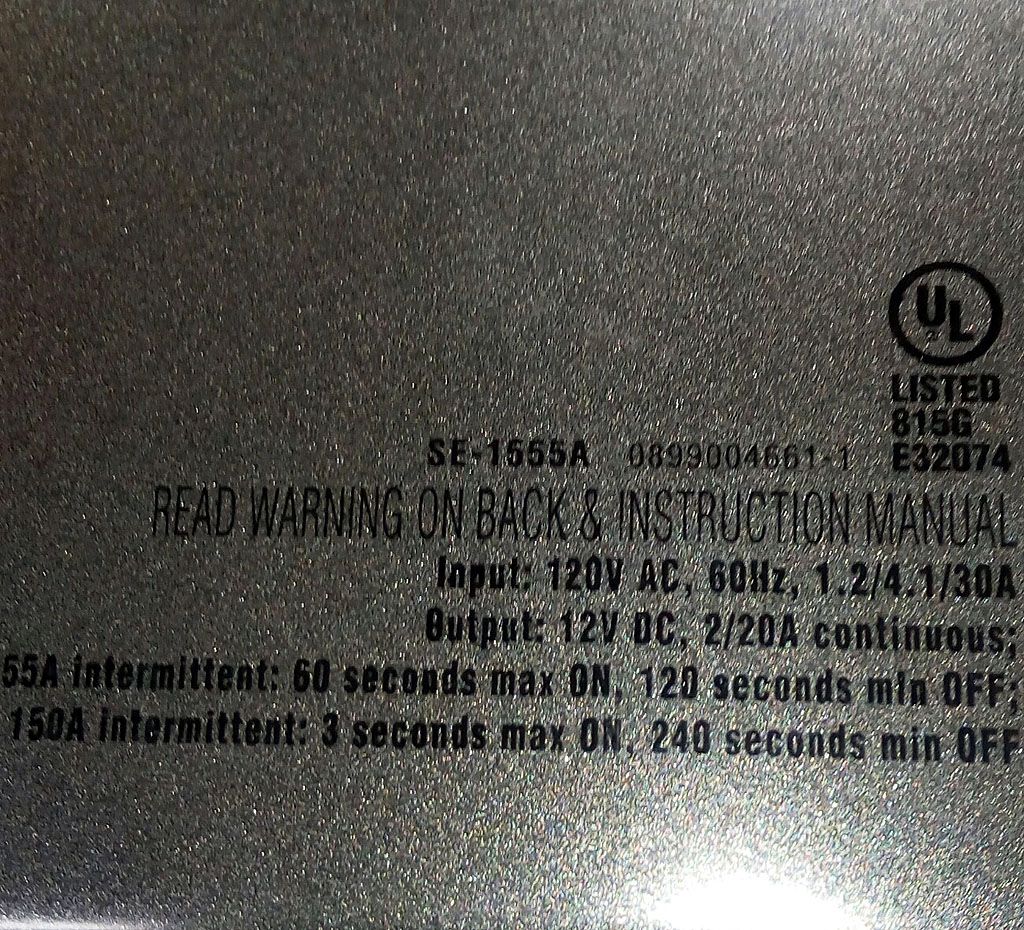 I should be able to make a PS using the 2 TX's in series, a suitable rectifier & capacitor, yes? The primaries would be wired in parallel & the secondaries in series, correct? Does the whole idea seem feasible?