Buddy of mine has a Grizzly G8689 desktop mill, that a previous owner had converted to CNC, but had cut a few corners. (I've mentioned it here a few times already
)
I'm rebuilding the mechanical side in exchange for his helping teach me about the software side, which really just means replacing the table ballscrews and building better stepper mountings.
However, one other thing I really wanted to take care of was that idiotic column pivot mount that the older versions of these machines had.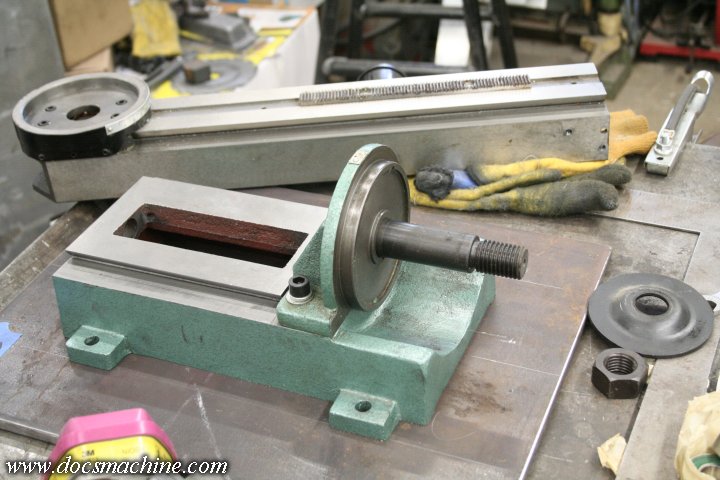 I know LittleMachineShop has "solid column" conversion kits, but those are $500 plus shipping, and that's more than I wanted to put into this kind of a free-trade deal. So, for closer to $70 in steel and a fair days work, I came up with this: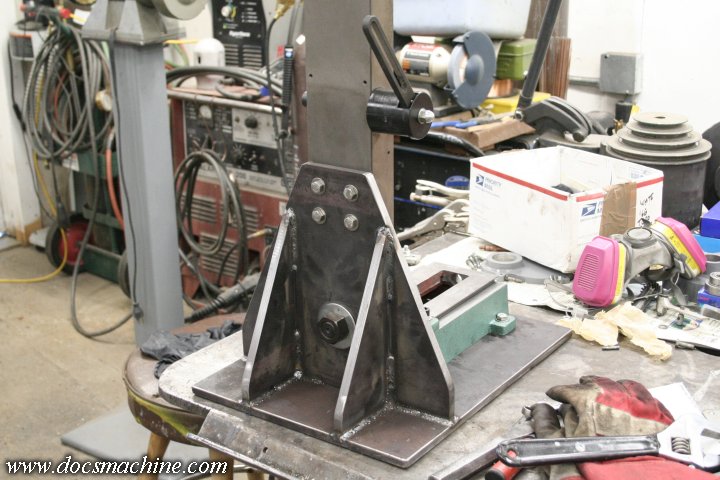 Almost sixty pounds of 1/2" steel plate, bolted to both the base and the column including the column pivot bolt. Probably overkill, but I'm not an engineer. I just keep adding mass 'til stuff stops breaking.
Yes, when it comes time to tram the thing, I suspect it'll be rather time consuming to get everything shimmed just right, but then again, I also suspect that once properly trammed, it'll
stay
that way.
Doc.