I decided enough was enough with using mag bases and finally made a lathe carriage stop with a dial indicator for the Standard Modern:
It was a fun project. From the get go I wanted a design that you could use without always having to find an allen key, or bend down and look under the lathe to move.
I roughed it out on the bandsaw:
Finished the way profile on the shaper:
Used my newly made slitting saw arbor:
I used loctite to hold the only for looks brass ends on the handles and hard stop:
I made a video of the build if you are interested: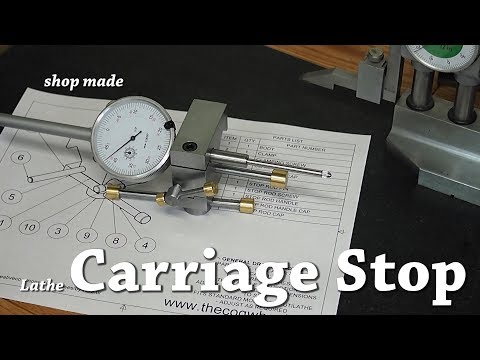 https://www.youtube.com/watch?v=DCIjMdHVtgU
I'm just "prettying" up a set of drawings. I'll post them once they are done.