Ever since I picked up a toy CNC mill a few months ago, I've been thinking on the next step. I thought maybe a CNC lathe would be handy so tried to outline some kind of features to work with.
At first I decided that a Hardinge chucker might be a good candidate due to the precision, rigidity and existing tool turret which might be relatively easy to automate.
Then this past week a Logan turret lathe came up on Craigslist for cheap - feel free to chime in Doc!
It has an 8-station tool turret similar to the Hardinge HC. I don't imagine it was built to the precision of the Hardinge, but it's got hardened ways which seem to be in good shape. Plus it's missing the tailstock, so between that and not having a compound in lieu of the turret, it's already not ideal for yer standard home shop lathe. It seems like a good candidate for a CNC conversion.
Whadda ya think for $200 in raw material?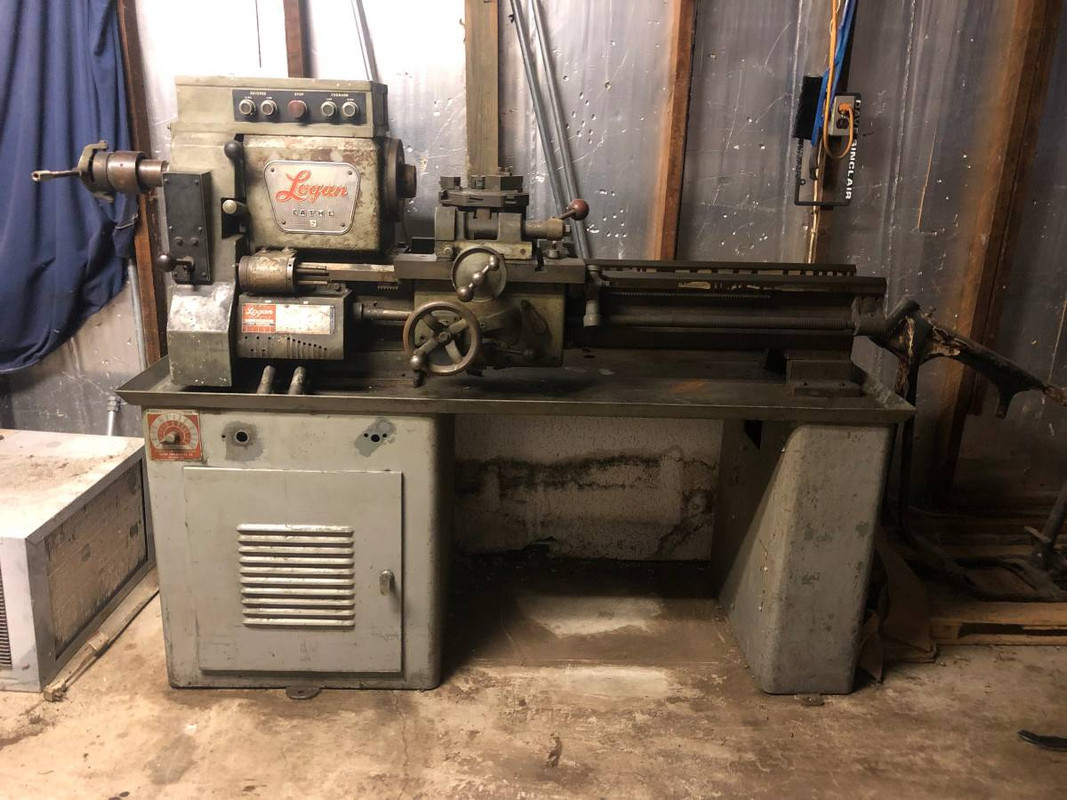 The lathe has been partially disassembled but came with the parts needed to put it back together, but I figure it's prolly gonna get pretty well gutted then cobbled back together with CNC control.
My druthers is to go with servos. I've dealt with steppers several times in the past, and they can work, but having recently experienced servos on home-made stuff I'm pretty hooked. Sooo much nicer in several ways, albeit a bit more $$.
I'm somewhat committed on this as I have hauled it home already. But I'm gonna be swamped until winter I think so it will be a good cold-weather project I guess.
Thoughts?
A side note: I don't know if it will fit or even be useful on this, but I do have a fairly heavy-duty turret tailstock which may be made to fit this machine and expand it's capabilities. That can be added once everything else is totally complete and buttoned up though, so certainly only a side note. Worth mentioning maybe.