Most of us will have one of these; a 355mm grinder blade attached to a motor the use of which is to attempt to cut metal into lengths.
They work ok for simple cuts but my finding is that they are hopeless at cutting angles. If one attempts to cut a 45deg angle the in-built vice does not hold well.
Also the slot for the blade is too wide and there is not enough table support to the right of the blade.
Anyways I determined to modify mine.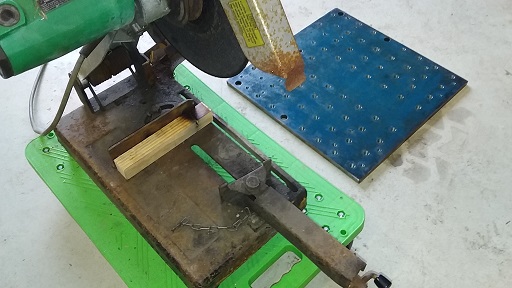 First modelled it all in Alibre Design. These images are from the latest Beta version; nice they are.
I have several "motor mount plates" and one of those became the source metal for the base.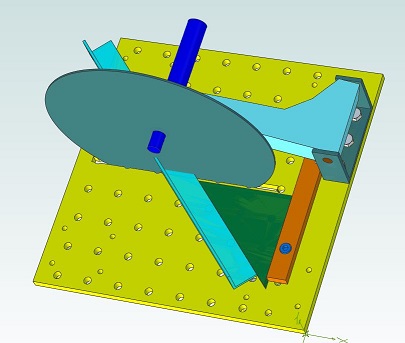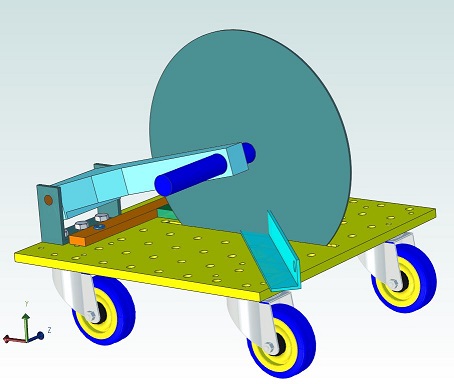 First I squared up the plate. Then set about the drill and tap; yes that is a lot of holes to drill and tap. The first pass at the holes was with a center drill and I allowed it to also create a slight taper for the 12mm holes. My mill does have a digital readout and that helped heaps. Best news at this time was that I did manage to get thru the exercise without making any mistakes.