This is the drum for the roller furler on my friends sailboat: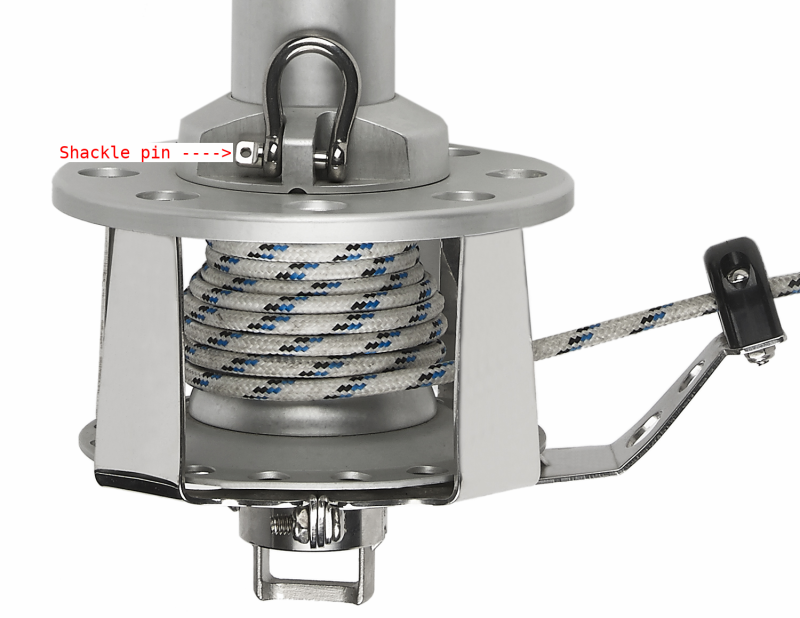 He ask me to make a tool for installing and removing the shackle pin since there's no room to get your fingers in there: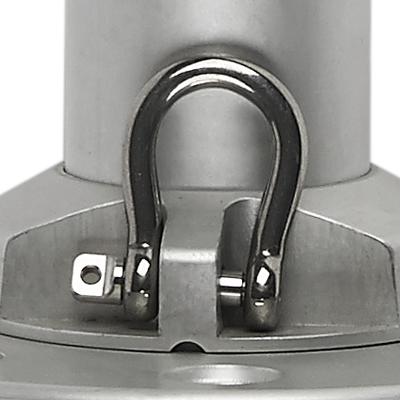 I started with this piece of stainless. The near end is counter bored from when I needed to make some washers. The blurry end is
threaded 5/16-18: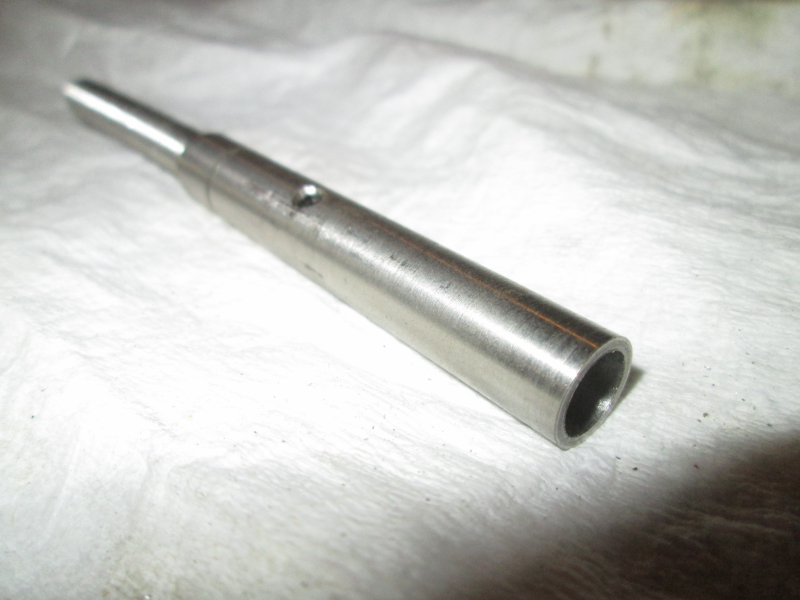 After polishing it up, I mounted it vertically using an aluminum V block and a piece of brass shim: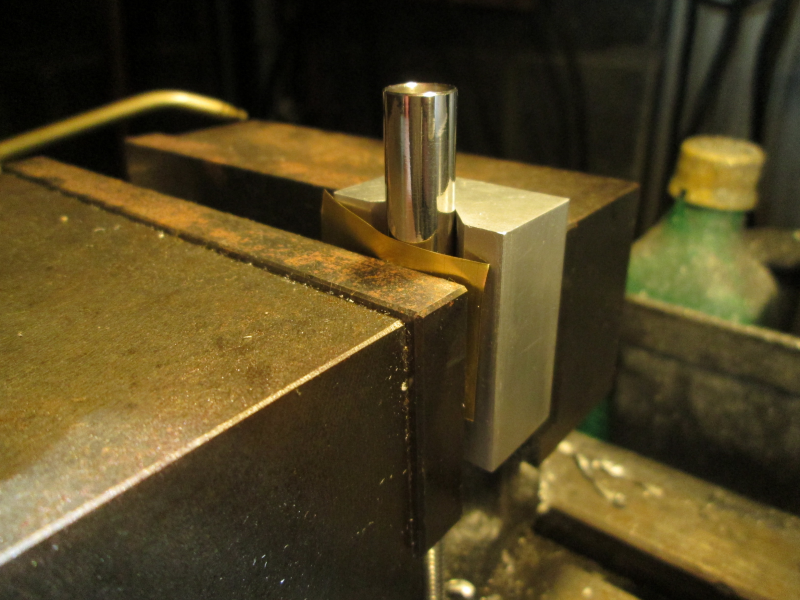 Continued in next post ......