It's been busy around here lately making parts for my buddy's company on top of the summer rush at the day job. Recently, it finally slowed down enough to move forward with the "master plan."
There had been enough cash influx into the ol' shop budget lately that a few purchases were made without complaint from my other half. 1) A Shars 5C Deckel tool-grinder clone with 5 extra wheel adaptors and a CBN wheel to go along with the supplied diamond wheel & 2 pink AO wheels. 2) A set of metric 5C collets to go along with the imperial set I've had on hand for a while and I also a found a 5C-ER16 combination collet for odd-size drills. 3) I needed a couple metric R8 collets on a previous job so what the heck, I got a set of those too. 4) A belt sander would make a great addition to the shop so a cheap one followed me home from H/F.
All these new toys needed a decent place to live so changes had to be made in the shop. The 8 ½' x 6' utility room in the back corner of my garage workshop was perfect but it was crammed full of 40 years worth of model airplane stuff. No, I didn't throw it out; I moved it all into a spare bedroom as a "staging" point for future action. SWMBO made me promise it has to go somewhere soon. Possession is 9/10ths of the law. Slick huh?
I added to the existing shelves, painted the existing pegboards & added some conduit & a few outlets. A friend gave me a 30-drawer cabinet and some laminated maple to make a little workbench. Some stuff I had on hand was used to add shelves to the cabinet & it worked out decent. Since it has most of my metric stuff in it (reamers, collets, bolts & nuts, etc.) along with most of my abrasive tools, I'll call it the "Metric & Grinding Department." Here's the view looking through the door.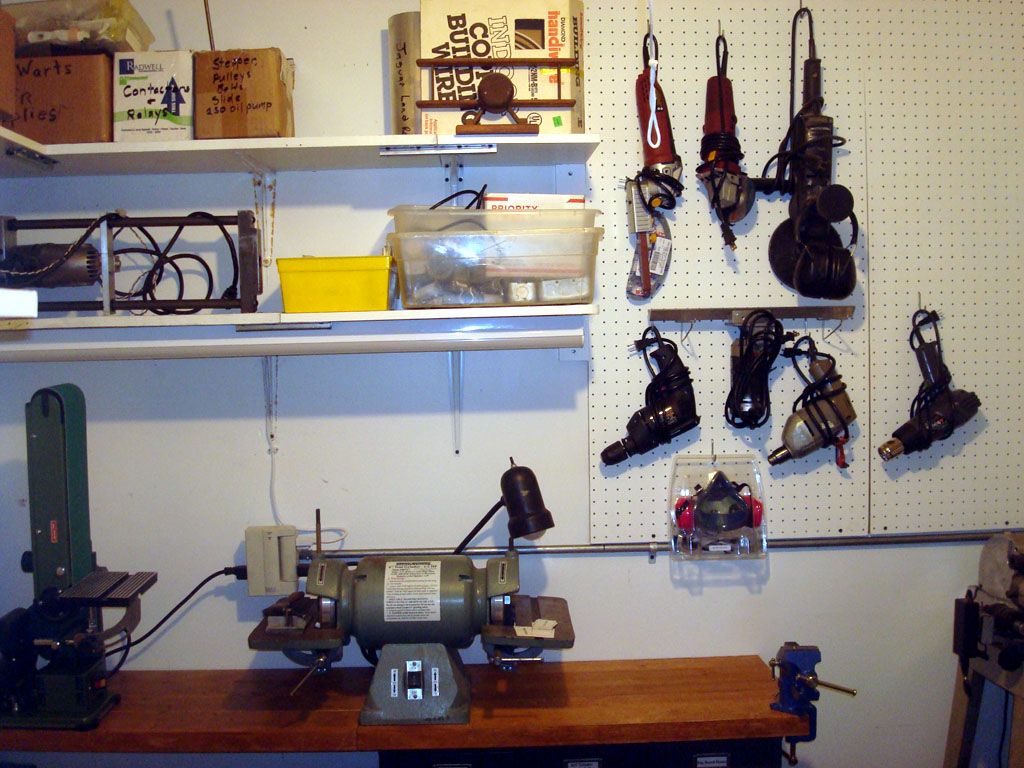 Here's why I had to turn off the LED lights for the pictures, these things are awesome: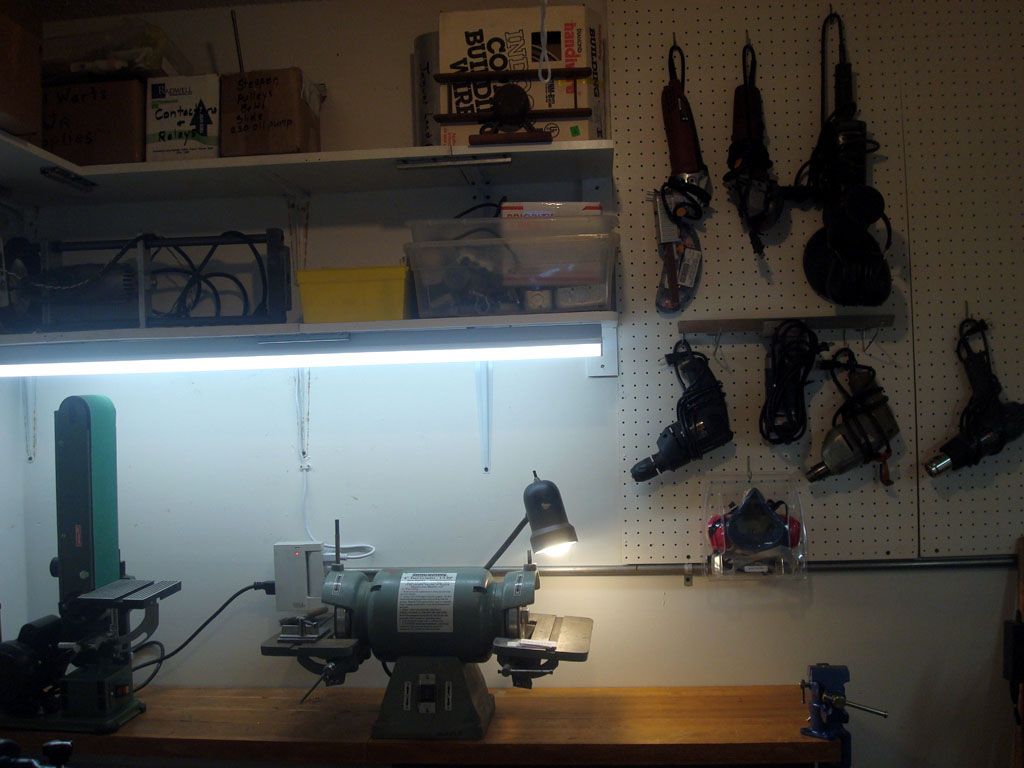 Looking to the right:
Right rear corner: