Well almost. My pre BP days. I bought this Sears Craftsman 18" X Y table back in 1992. I paid $222 shipped to my door.
It wasn't the best but I needed to do some milling and thought this might be the answer. I found out pretty fast that you can't do much milling with it.
Wood, plastic and soft materials like aluminum and brass if I was careful I could accomplish what I had to do. Steel, well with a good sharp end mill and cut of a few thou in depth and a slow feed I could get by until the MT2 and chuck drop out of the drill press spindle.
A few months later I gout a BP and used this X Y for wood working and light stuff in my wood shop.
It's been sitting around with hardly any use for years. Collecting dust, not rusty or anything just dusty and gummed up.
I took it all apart and cleaned it yesterday. I had brief thoughts of stripping the cheap paint off of it and doing a little body work on the poor castings and putting a nice coat of paint on it. Also had thoughts of cleaning up the horribly rough dovetails but then decided that it's not going to give me any more accuracy on a drill press so I'm in the process of putting it back together.
They really rip through these castings when they milled them out. Actually it almost acts as scarping to hold the oil.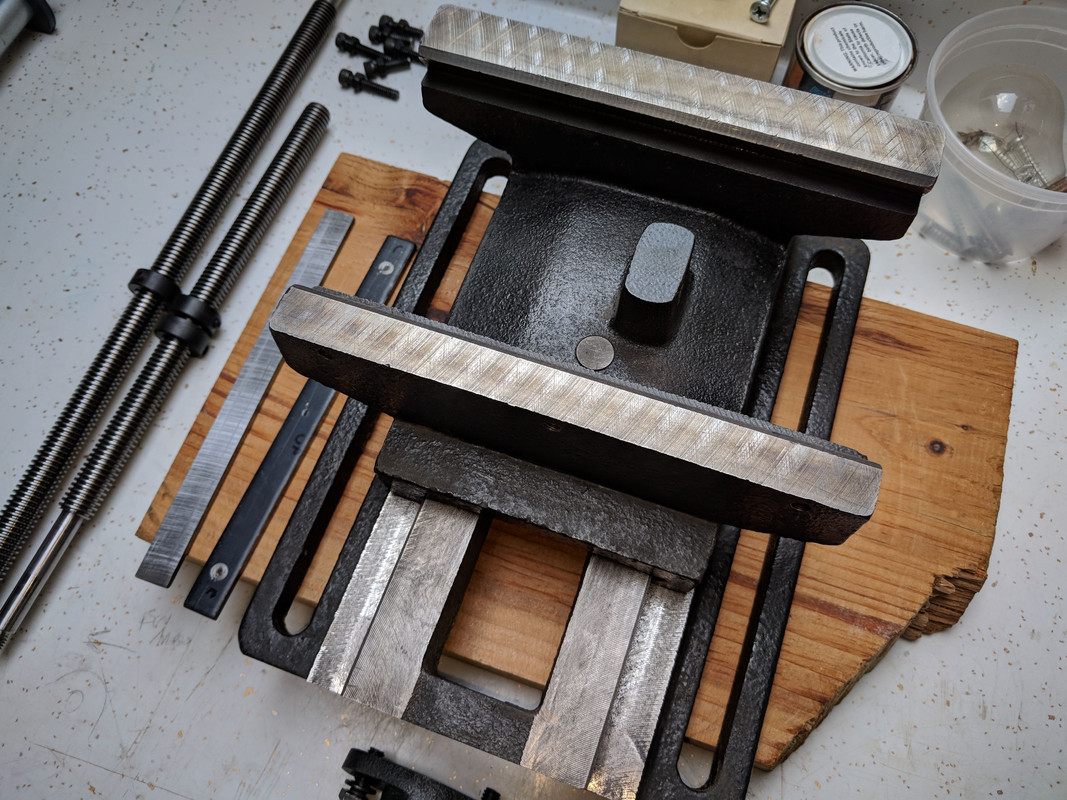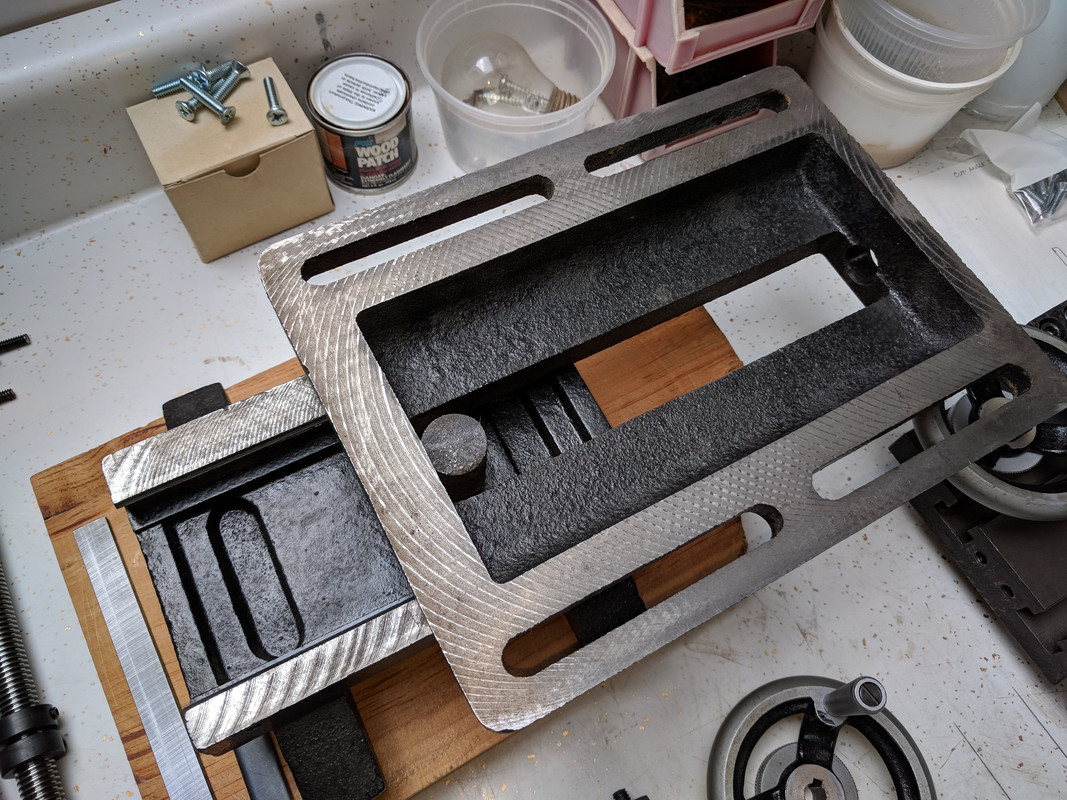 Notice the two gibbs. Stamped out of hot rolled sheet and blanchard ground on one side. I'm surprised the stay in place.
When I get it all back together I'll set it on my surface plate and check it for height all the way around just out of curiosity.
JL..............