A few years ago I worked at a plant that was going through its "Kai-Zen" routine. That can be a good thing or a bad thing. But one nice side effect is that they throw out tons of stuff, especially when they don't know what they've got (common).
I was lucky. The power-trippers would rather see the landfill get everything rather than the employees for some reason. But I worked night shift so noone was there to hassle me for spending my breaks and lunches dumpster-diving. One night I pulled this radius turning attachment out of the dumpster and promptly transplanted it into my truck.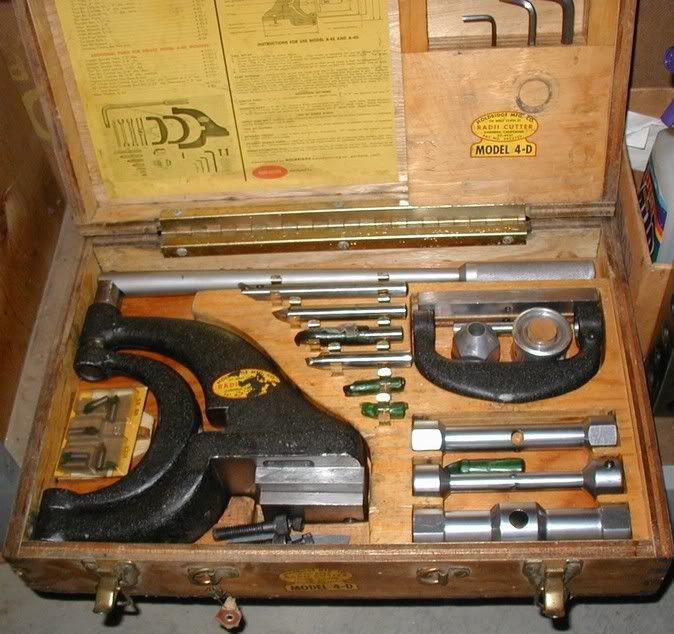 Except for one allen wrench, the set is complete and mostly unused!!
Today (years later
)I finally milled .125" off the top of my compound so the attachment can be used, which also allows 1" shank turning tools to reach the tool centerline without hanging off the side of the compound. Why Leblond made the top of the compound sit so high for a 15" lathe I don't know (my toolpost is supposed to fit a 13" lathe too, but it was a little too high to work correctly on my 15"). There is still plenty of meat left on the slot to hold tooling very rigidly. It may seem a little extreme to go carving away on the machine, but it solves a half-dozen tooling problems for me.
Now I can turn radii. Woohoo!!