In between other work (we all know how that goes) I managed to finish up one of the carbide-insert toolblocks: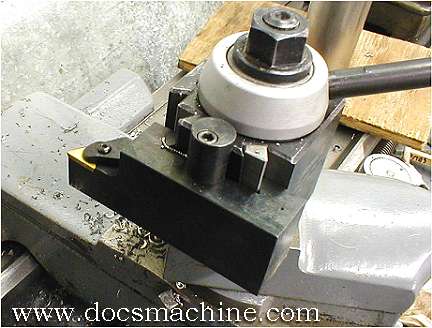 Again, because the tool height is fixed because of the insert, I made a fixed stop, rather than an adjustable thumbwheel.
My teach at the college gave me a handful of lightly-used but still servicible inserts, in a variety of styles, and so I made the holder to take any common 3/8" IC triangular TPG, TPGB or TPU type insert.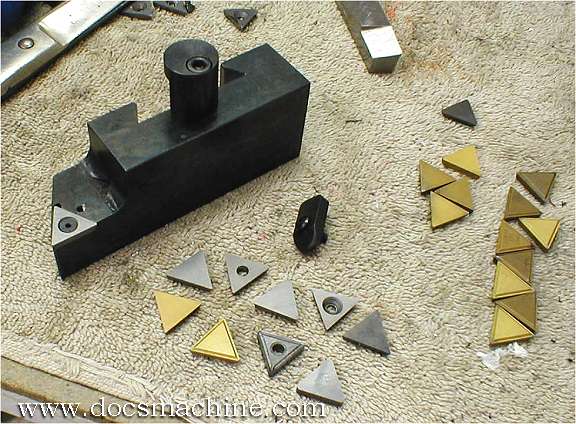 I have ten or twelve plain TPG, uncoated, and the clamp seems to hold 'em pretty securely. It's hard to see, but there's a thin wall on the forward edge, so two sides of the insert are supported. Also note that the clamp has a slight indexing notch in the radius at the base of the main body of the block- this locks the clamp to keep it from twisting off the insert.
I'm going to duplicate this one with a mirror-image nose, for facing, but I have two more rough-milled to make a similar turning block. What inserts or style should I make 'em? Suggestions?
Doc.