Well after 8 months of near inactivity in the shop circumstances have changed for the best and I'm back at it.
When I last worked on my little lathe I was not getting a good finish on steel turnings. Brass and aluminium wasn't to bad but with steel chatter was a problem.
It seems that the problem was with the chuck. All I did was make a heavier backing plate for it and the chatter problem is gone. I guess that it needed a flywheel to smooth out the transmission of power from the motor.
This is a piece of hot rolled mild steel.....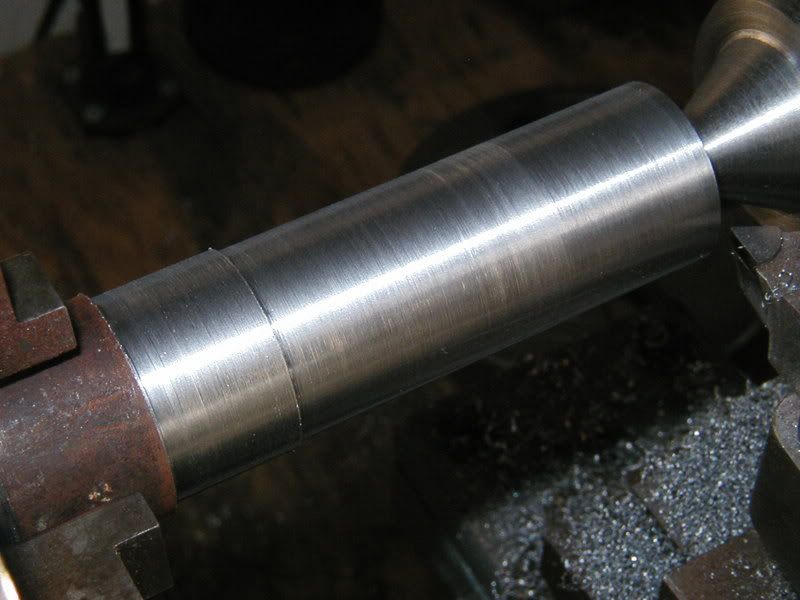 Here is the old back plate...............
And here is the chuck mounted on the heavy back plate..............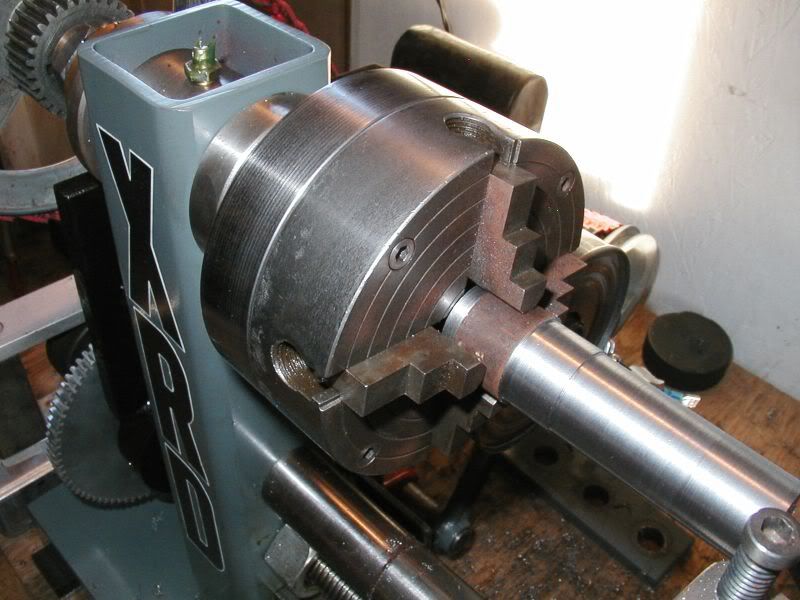 The next thing to do is to get the power feed up and running.