Hi People
Here are some pictures of a knife edge balancing tool that I made some while ago. I hope that you find them interesting.
The knife is a planner blade held in the alumium block with set screws. The surfaces are all machined with the Alum. block clamped to the mill table.
I drilled and counter bored the big block fron the bottom side and drilled and tapped to fasten the bubble levels in.
This first pic. is a fan being checked, that I have made a new hub for.
This next pic shows a bubble level that was put in to set the beams level.
This pic is the over view of the beam.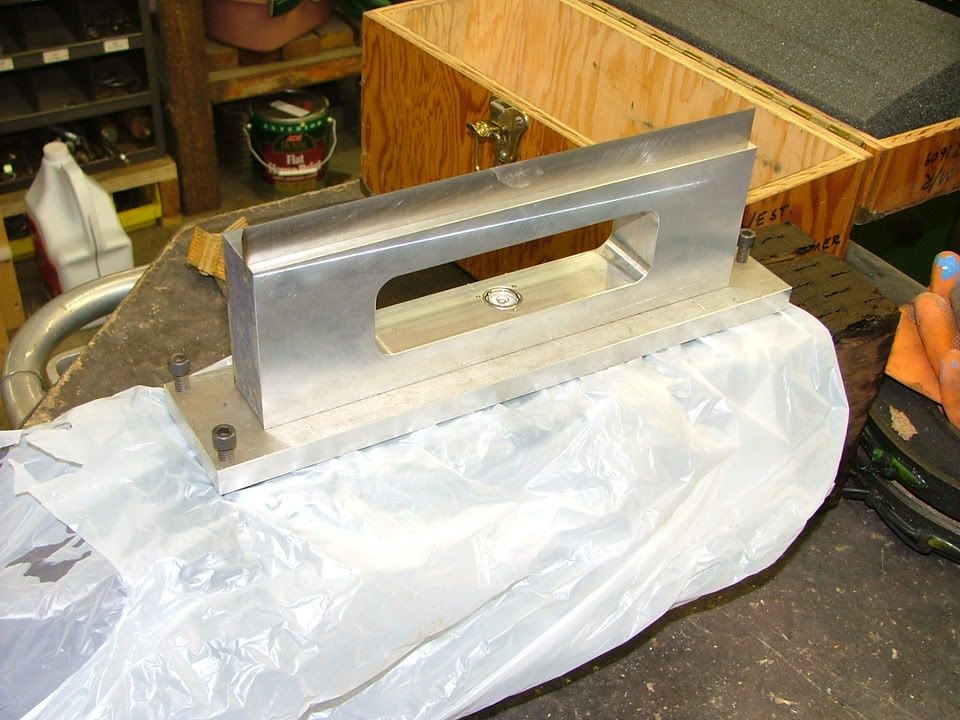 One more pic showing the three screws that are used to level the beam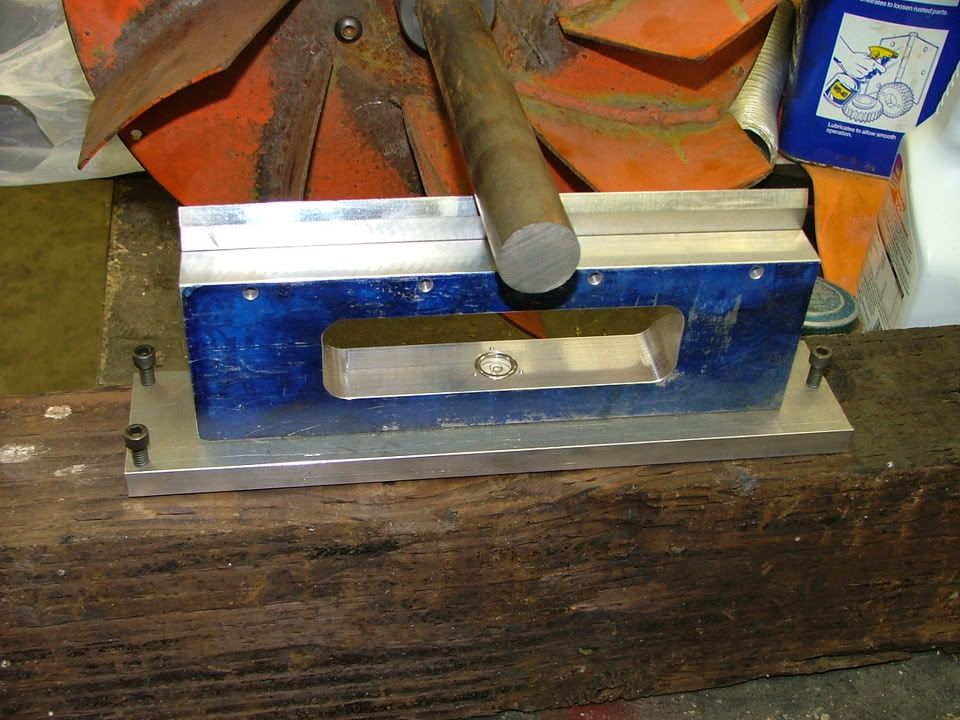 A carpenters level is used to level the two beams to one and another.
Charlie