Picked up some TNMC 4xx carbide inserts and managed to finish up another one of my toolblocks. The TNMC is a triangular threading tool that sits in the holder vertically, rather than flat, so the "pocket" is on the side of the holder.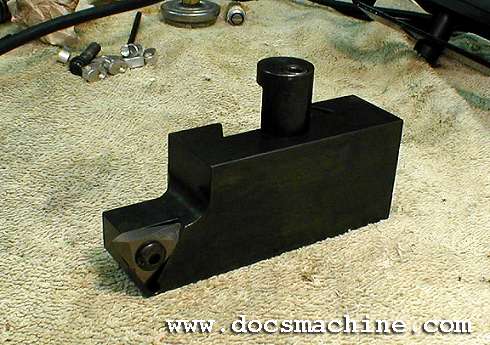 Again, the tool height is fixed with these, so I made another solid stop. These particular ones are zero rake, but the same insert is available in 5 degree and 10 degree built in. So with a "level" pocket, I can vary the rake just by changing inserts.
The brunt of the cutting force is on the walls of the pocket, the button-head machine screw is just to hold it in place. That's about as low-profile as I can get for cutting to a shoulder, if I need to.
Here's a close-up of the tool in the pocket: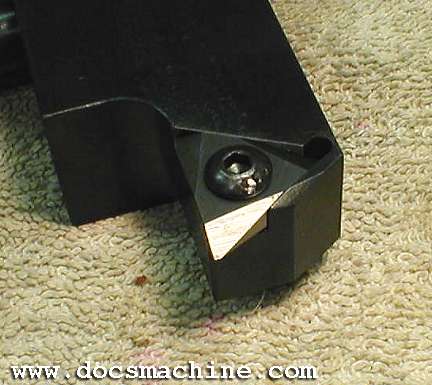 There's plenty of "stick out" to the insert and clearance to the block, to make some pretty mongo threads. Probably bigger than I can actually do on this little 3/4HP 11" lathe.
I also picked up some trapezoidal CNMG type inserts (double sided negative rake) for the fourth and last block. Time, however, is as usual against me.
Doc.