Start with a 5" long bar of 1-7/8" 4140 chrome-moly: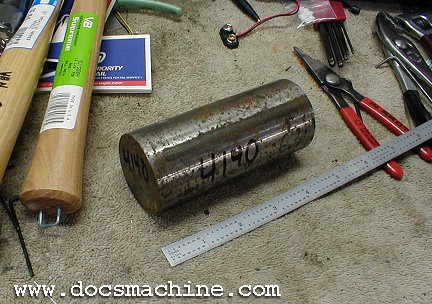 ... Turn off everything that doesn't look like a hammer-head...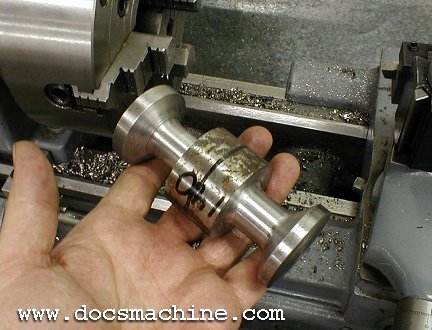 ... Mill it a bit, do some drilling and draw-filing, a bit of heat...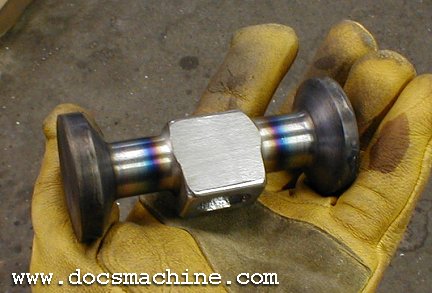 ... bead blast, polish, gun-blue, a maple handle and some epoxy, and viola`!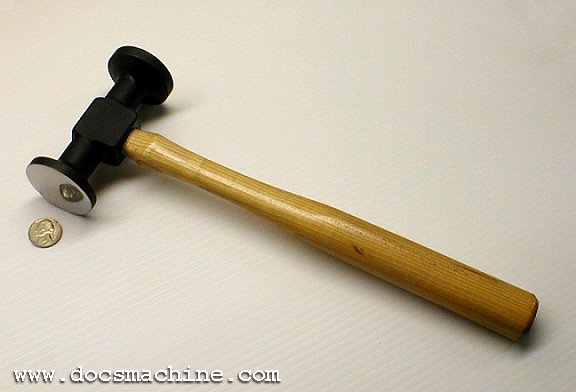 What would probably be a terribly expensive bodymans' hammer, had one had to purchase it.
I simply heated the faces, one at a time, to a nice red-orange and quenched them in room-temp water. A sharp file can cut it, but just barely.
Not bad for eight hours' work on Christmas Eve, eh?
Doc.
[This message has been edited by Doc Nickel (edited 12-26-2004).]