The repaired one with the big blue spot...(Don't worry.. i fixed that ugly lil roll over...the rod sputtered)
Here's the one with the smaller blue spot...this was worse than I thought.
Notice the repair.. I've stacked the beads by cutting them in half. Notice also the ends...they are all staggered...you will avoid cracking if you do that.
Why stringers? This is pretty old metal..to run big honkin weaves here would add stress the already stressed metal.
I also ran stringers across the ends and around the outer corner...to add strength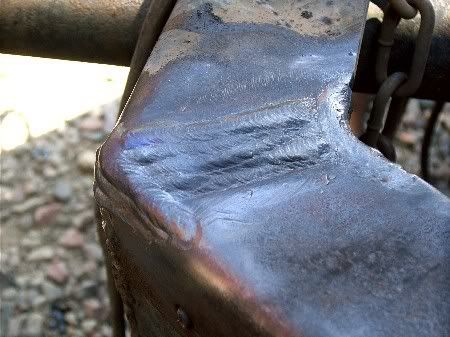 This was all done with 7018DC+ 1/8" rod @125 amps.